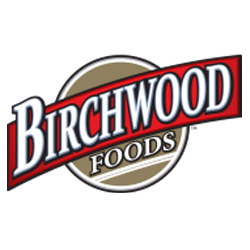 Quality Assurance Technician
Sorry, this job has expired.
Columbus, OH
Birchwood Foods is now hiring Quality Assurance Technicians.

As a Quality Assurance Technician you will ensure that all products are cooked, packed, and distributed for Birchwood Foods customers. You will also be responsible for ensuring products are safe and wholesome and that they meet customer standards for food safety and quality. In addition you will assure compliance to areas of manufacturing and packing, including raw materials, food processing, finished product, storage, handling, and shipping.

We offer a competitive salary and a full range of benefits for you and your family, including:
• Health Insurance
• Dental Insurance
• Vision Insurance
• 401(k) / Retirement Plan
• Sick Time

Responsibilities:
• Handling raw and cooked product
• Inspecting equipment for cleanliness
• Testing cooked sample products
• Lifting up to 40 lbs. or more
• Upholding Birchwood Food Safety and Quality requirements at all times
• Overseeing food production, ensuring product is produced according to customer specs and USDA regulations
• Assure QA documentation is accurate and maintained at all times
• Training employees on new products, ensuring compliance to specifications
• Conducting work in a safe manner and following by all company safety policies

Requirements:
• Verifiable and good work history
• Excellent attendance
• Reliable transportation
• The ability to stand for extended periods at a time
• Excellent written and verbal skills; fluent in English
• Good, basic Math skills (addition, subtraction, multiplication, etc)
• Excellent computer skills (data entry, Word and Excel)

Shift Schedule
• 1st

Please click 'Apply now' and/or apply in person

We are an Equal Opportunity Employer.

15317