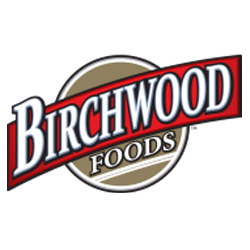 Quality Assurance Manager
Columbus, OH
Birchwood Foods is now hiring a Quality Assurance Supervisor.

As the Quality Assurance Supervisor your responsibilities will include overseeing the operation and function of the QA Technicians; maintaining and enforcing programs, procedures, policies, and manuals; and ensuring the safety and quality of incoming raw materials and outgoing finished products.
• Bachelor's degree in Food, Animal, or Agricultural Science or related discipline preferred.
• 3 years of quality assurance experience in a supervisory capacity in the food/meat industry.
• Previous experience in RTE (Ready to Eat).
• Verifiable experience in addressing quality and food safety issues from both a corrective and preventive posture.

• Solid knowledge of USDA regulations and policies.
• Knowledge in microbiological standards.

• Train and develop all QA technicians.
• Oversee the operation of the QA department, control of finished product evaluations and compliance towards specifications, HACCP, SSOP, and GMPs.
• Report to QA Manager and assist in assigned projects and other duties.
• Responsible for QA technicians attendance, payroll, and performance evaluations

• Statistical Process Control (SPC) skills are a plus.
• Strong math and computer skills.

16433