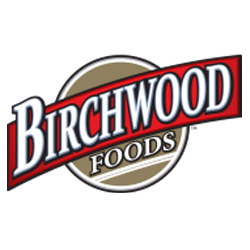 Multi-Craft Maintenance Technician
Sorry, this job has expired.
Columbus, OH
Are you looking for a challenging role where you can put your maintenance experience to work? At Birchwood Foods, you can use your talent in bold, exciting ways.

Our company offers a competitive salary and a full range of benefits for you and your family. If you are a motivated, self-directed individual driven to achieve maximum success and want to join a company devoted to employee development and being the best in the business, apply to be a Multi-Craft Maintenance Technician today!

As the Multi-Craft Maintenance Technician you will be responsible for set-up, installation, troubleshooting, repair, and testing of mechanical/electrical equipment, including automatic machines and process controls, as well as industrial electrical equipment and boiler systems. This includes preventative maintenance activities related to production and building machinery and components.

• High school diploma or GED
• Graduates of industrial, and/or electrical technology programs preferred

• 2+ years of maintenance experience in an industrial environment
• Experience in the meat or dairy manufacturing industry preferred
• Experience with boiler systems and PLC Motor Control preferred

• Willing and available to work any shift including weekends.
• Strong work ethic and ability to work effectively with minimal supervision.
• Knowledge of industrial mechanics, including gears, belts, bearings, couplings, and drive lines.
• Understanding of pneumatic, and hydraulic cylinders, valves, and solenoids.
• Knowledge of basic welding, and fabrication.

• Perform electrical and/or mechanical troubleshooting and repairs in response to equipment errors or failures during production.
• Repair or produce parts using welders or machine tools such as lathes, milling machines, drill presses or other shop equipment.
• Assemble, install or repair electrical or electronic devices, pipe systems, machinery or equipment.
• Troubleshoot electrical circuits of machinery, and equipment using schematics and manuals.
• Perform preventative, and predictive maintenance on equipment as directed by supervisor.
• Test all repairs and installations for correct functionality.
• Record all work, and parts used in computerized maintenance management system.
• Assure safe work practices, and company policies are adhered to at all times.
• Strong mechanical skills.
• Ability to read blueprints, schematics, and equipment manuals.
• Ability to perform tasks under varying conditions (i.e. cold or hot, humid conditions, noise).

Birchwood Foods is a company committed to developing our employees and being the best in the business.

EOE

12835