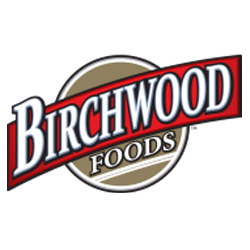 Maintenance Manager
Sorry, this job has expired.
Columbus, OH
Birchwood Foods is now hiring a Maintenance Manager.

As the Maintenance Manager you are responsible for managing all aspects of the maintenance department. This includes managing and training all department team members to establish, implement, and maintain suitable programs keeping all processing equipment operating in an efficient, dependable, and safe condition, as well as ensuring all maintenance equipment issues are identified and repaired in a safe, regulatory manner.

You will have direct report responsibilities for Maintenance Supervision, Maintenance Clerks, and Maintenance Technicians on three shifts.

• Bachelor's degree in Engineering or Food Processing related area or equivalent combination of education and/or experience strongly preferred.
• 10 years of experience in industrial plant maintenance, including experience with meat processing equipment, RTE experience preferred
• 5 years maintenance or operations management experience
• Must possess knowledge of food processing equipment including Mechanical, Electrical, Pneumatic, and Hydraulic
• Knowledge and experience with industrial ammonia refrigeration systems
• Strong knowledge /experience managing maintenance through CMMS (Computerized Maintenance Management System)
• Provide effective leadership and direction to the maintenance team
• Collaborate with management members to improve overall plant performance
• Coordinate maintenance schedules with department leadership and manage the maintenance schedule
• Lead preventive and predictive maintenance programs for the facility
• Build effective relationships with operations and sanitation team leaders to maintain a positive and productive work environment
• Coach, train, and develop direct reports
• Promote an environment that fosters effective communications and positive employee relations
• Effectively communicate safety, quality, good manufacturing practices and technical training to maintenance team
• Complete all documentation and administrative work required for the position
• Identify and implement cost saving ideas for facility maintenance
• Manage spare parts inventory through maintenance, repairs, and operations data
• Interface with vendors and contractors providing services to the facility to ensure company needs are met
• Strong electrical skills
• Good people skills
• Good verbal and written communication skills

• 2nd shift

About us:
Birchwood Foods is an established family owned ground beef manufacturing company with over 80 years of industry experience. We provide ground beef solutions into foodservice and retail market channels. Our foodservice customers include large national and regional restaurant chain accounts foodservice distributors. Our retail customers are comprised of national and regional grocery retailers.

We are an Equal Opportunity Employer.

13249