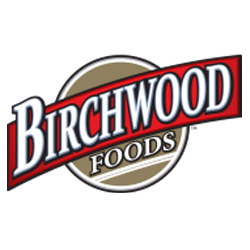 Maintenance Supervisor
Sorry, this job has expired.
Columbus, OH
Birchwood Foods is currently hiring a Maintenance Supervisor.

As Maintenance Supervisor you will oversee the daily operation of the Maintenance Department. You will be required to have experience with ammonia refrigeration systems, and strong electrical skills. You will also ensure that employees of the Maintenance Department are following all procedures and programs accurately and consistently.
• High school diploma or GED
• Responsible, organized and self-motivated
• Ability to make sound and accurate, yet, quick decisions
• Flexible, adaptable and open to change
• Technical Training
• Safety Training
• Lockout / Tagout Training
• Supervise the daily operation and function of the Maintenance Department.
• Ensure that accurate records are maintained in the Maintenance Department,
• Verify that each member of the Maintenance Department follows all written maintenance procedures and programs accurately and consistently.
• Monitor all maintenance personnel for GMP, HACCP, Safety and Sanitation requirements.
• Take responsibility for Maintenance Department and perform the duties of the Maintenance Manager in the event of his or her absence.
• Provide assistance to the Maintenance Manager on special occasions.
• Process & follow-up work orders and assign maintenance mechanics for repair.
• Train all new Maintenance employees.
• Verify the training of all current Maintenance employees on an annual basis.
• Perform daily maintenance walk-through of the entire facility and report findings to the Maintenance Manager.
• 'Fill-in' and perform maintenance mechanic job functions during staff shortages in the Maintenance Department.
• Strong electrical skills
• Good people skills
• Good verbal and written communication skills

• 2nd Shift

We are an Equal Opportunity Employer.

13509